Comprehensive Radiology Services (CRS) participates with most insurance plans in our service area, including Medicare, Medicaid, Blue Cross Blue Shield, United Healthcare, and many other commercial plans. We strive to mirror the payer networks of our partnered healthcare facilities. If you do not have insurance coverage or your coverage cannot be verified, payment may be expected at the time services are rendered.
Payments may be sent by mail or made through our billing company's secured online portal:
MAIL A CHECK
If you prefer to mail a physical check to our offices, you can follow the instructions in your most recent statement and mail your check to the address below.
Comprehensive Rad Services
PO Box 3488
DEPT# 05-151
Tupelo, MS 38803-3488
PAY ONLINE
You can pay your bill through our secure payment gateway. You'll need your account number and statement number, both of which are on your most recent statement.
We are currently transitioning to a new bill payment system. Please take note of the letter you received and use the appropriate instructions below.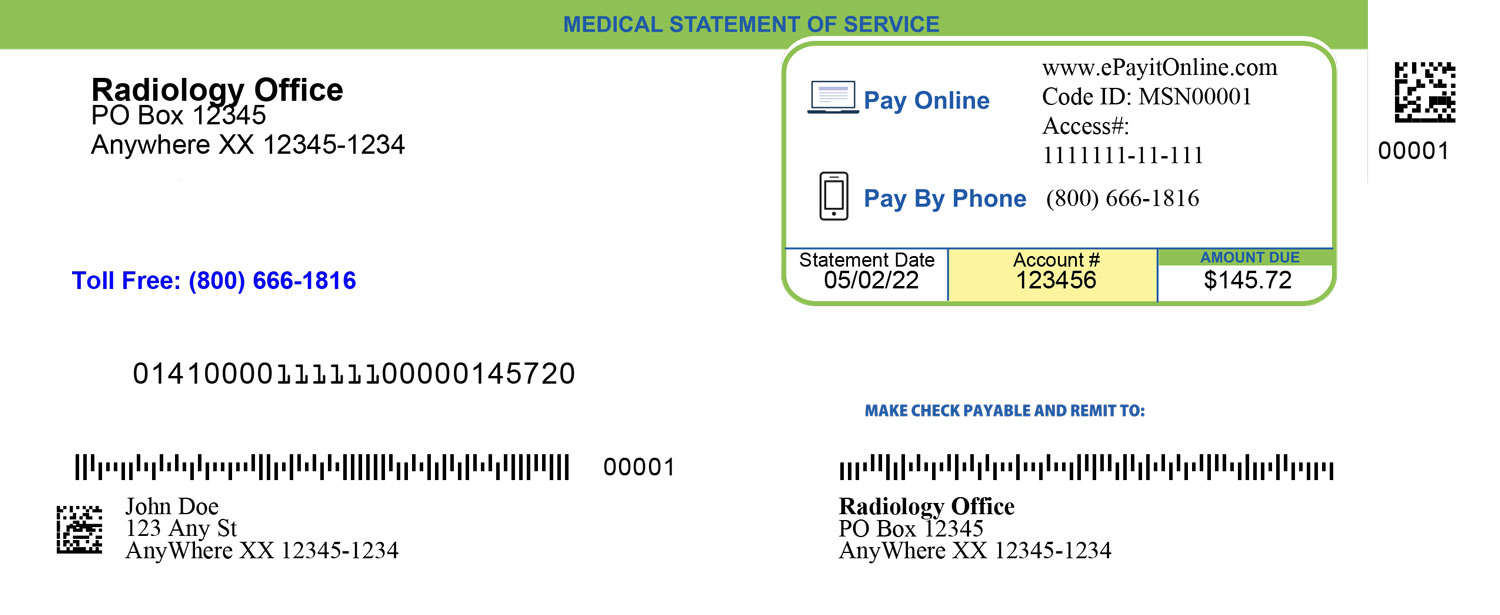 HAVE QUESTIONS ABOUT YOUR BILL?
If you find you still have questions, please visit our Patients page for more info. If you'd like to speak with someone about your bill, please contact our billing vendor at
800.475.3698